Ben Salter (AUS) at Landet
Tid: 20.00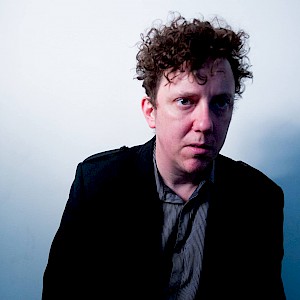 With special guests Virginia and the Flood (solo), Ola Karlsson and David Blumbergs

Ben Salter is an Australian songwriter and performer, based in the southern state of Tasmania. He has toured around Australia and the world for nearly 20 years, both solo and as a member of a number of well known Australian bands including The Gin Club, The Wilson Pickers, Giants of Science. Salter returns to Europe and the UK in 2018 for his fourth solo tour.
On his three records to date Salter experiments with a variety of styles, from acoustic ballads to indie rock, to avant garde soundscapes and instrumentals. However Salter generally performs live solo, with just an acoustic guitar and some effects. His powerful, evocative voice has been described as "the best in Australia" and he is regularly cited as one of the country's finest songwriters. He has toured with artists including Cat Power, Iron & Wine, J.Mascis, Built To Spill, The Counting Crows.
Salter's unique outlook and inimitable musical style is in the tradition of songwriters such as John Cale, Robert Wyatt and David Byrne. He draws inspiration from the likes of The Velvet Underground, Roy Orbison, The Ink Spots and Low. He continues to perform relentlessly around Australia and the world.