Aide Aide! Balkan Jamsession 3
Tid: 20.00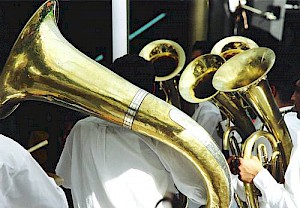 An evening where the music & dance from The Balkans and the Middle East is the meeting place!

Your house band Lele Lele Orchestra accompanies you and provides the ultimate Balkan groove, so bring your instrument and dancing shoes or just come and listen and let´s do the Balkan Jam!

Special guests of the night:
Sofia Högstadius - violin
and Filip Filipov - accordion & tupan

Welcome everybody! Aide!
Free entré!